HPA Sea Turtle Research Program Moso Island, Vanuatu
January 6 to January 12, 2023
As can be seen on our blog… we had a successful educational/research trip to Vanuatu recently. While weather was an issue, we were able to tag one nesting hawksbill turtle, Makala (named after the area where she was found), who has left Moso and is heading towards her foraging grounds. Her current path suggests she may be headed to Australia's Great Barrier Reef. Here are a few student posts from the blog that you might enjoy!
Videos of Diving in Vanuatu and the STRP #4 Trip.
Preliminary Report on Tagging Project (Jan. 6-Jan. 12, 2023)
Makala's track as of 3/13/23
Makala's track as of 2/6/23. She has traveled 818 km in 25 days (1.4 km/h)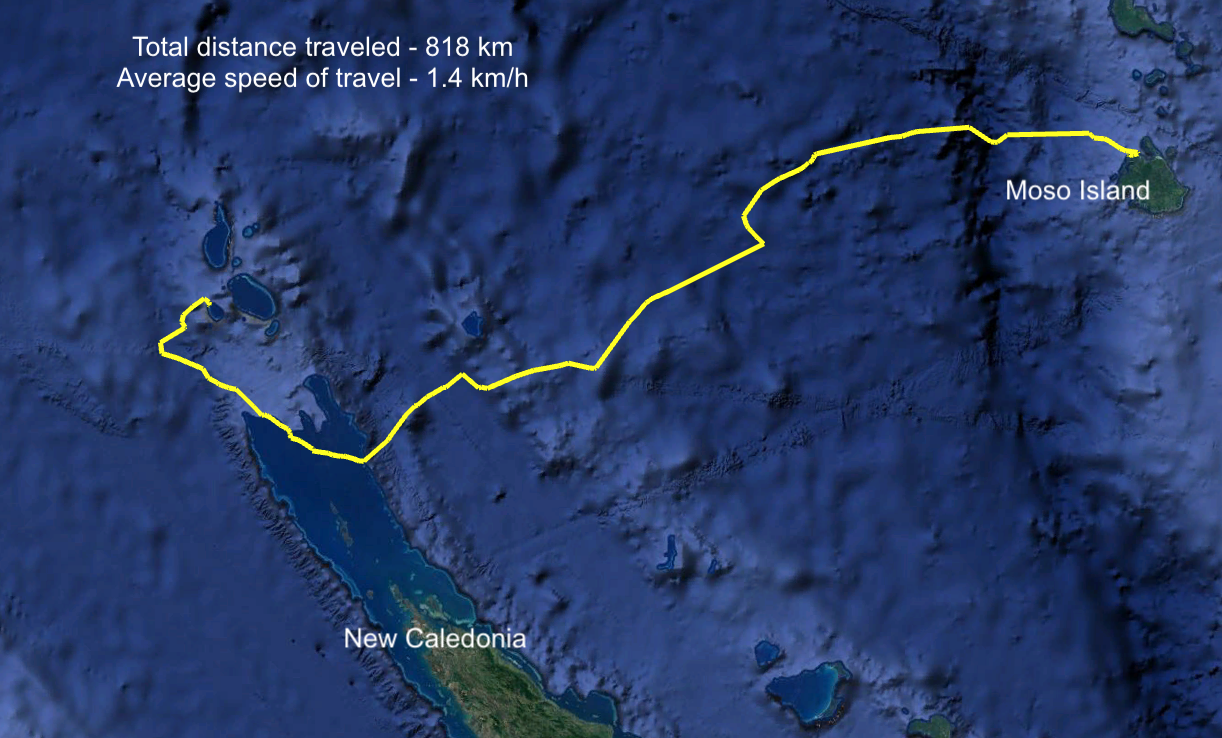 Makala's track in a shallow reef area. She has moved very little in the last couple of days. It is as tough she is resting because her movement does not signify feeding behavior?