Honu Health assessment at Kaloko-Honokohau National Historical Park (9/26/23)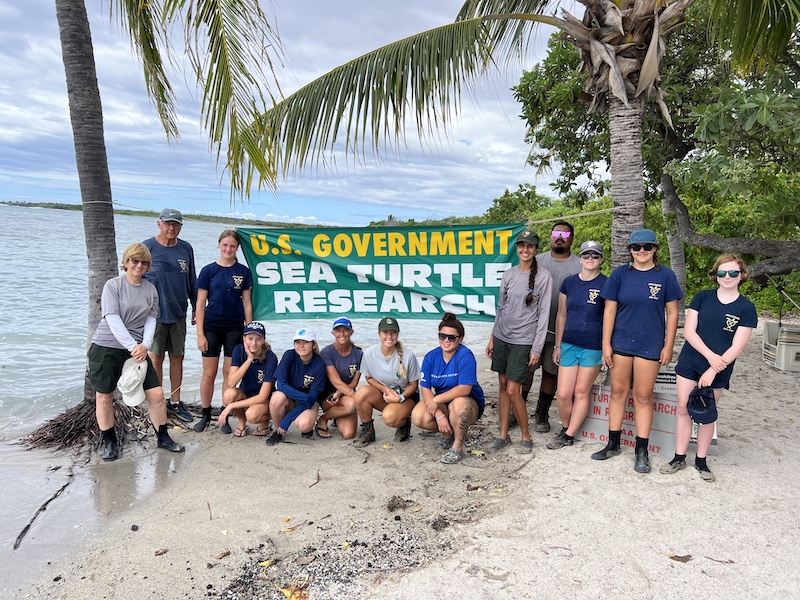 The end of the work day group phote of the HPA STRP team and the Park Service personnel.
The HPA Sea Turtle Research Program visited Kaloko-Honokohau National Historical Park on Tuesday (Sept. 26, 2023) to conduct a our annual health assessment of the Park's resident Honu.  We were hosted by Kailea, Park Naturalist, and a host of park interns and personnel.  It was a beautiful, calm day and the honu were abundant.  We were able to capture and assess 22 honu during the course of the day's work.  Sixteen of the honu were recaptures from previous trips (a few from over 20 years ago!)  and 6 of them were first time captures.  All honu were measured, weighed and tagged (if not previously tagged). 
The honu all appeared to be in good health although the growth rate remains quite low in the park as it is on the west side of the island in general.  The calculated growth rate averaged somewhere around 1 cm/yr. 
The six trained HPA STRP student volunteers did a super job all day long and are to be commended for their fine efforts.   Below are some pictures taken during the day.