Laura M. R. Jim
Director, HPA SCUBA Program -PADI Instructor
                                Co-Director, HPA Sea Turtle Research Program                                  Leader, HPA Marine Studies Program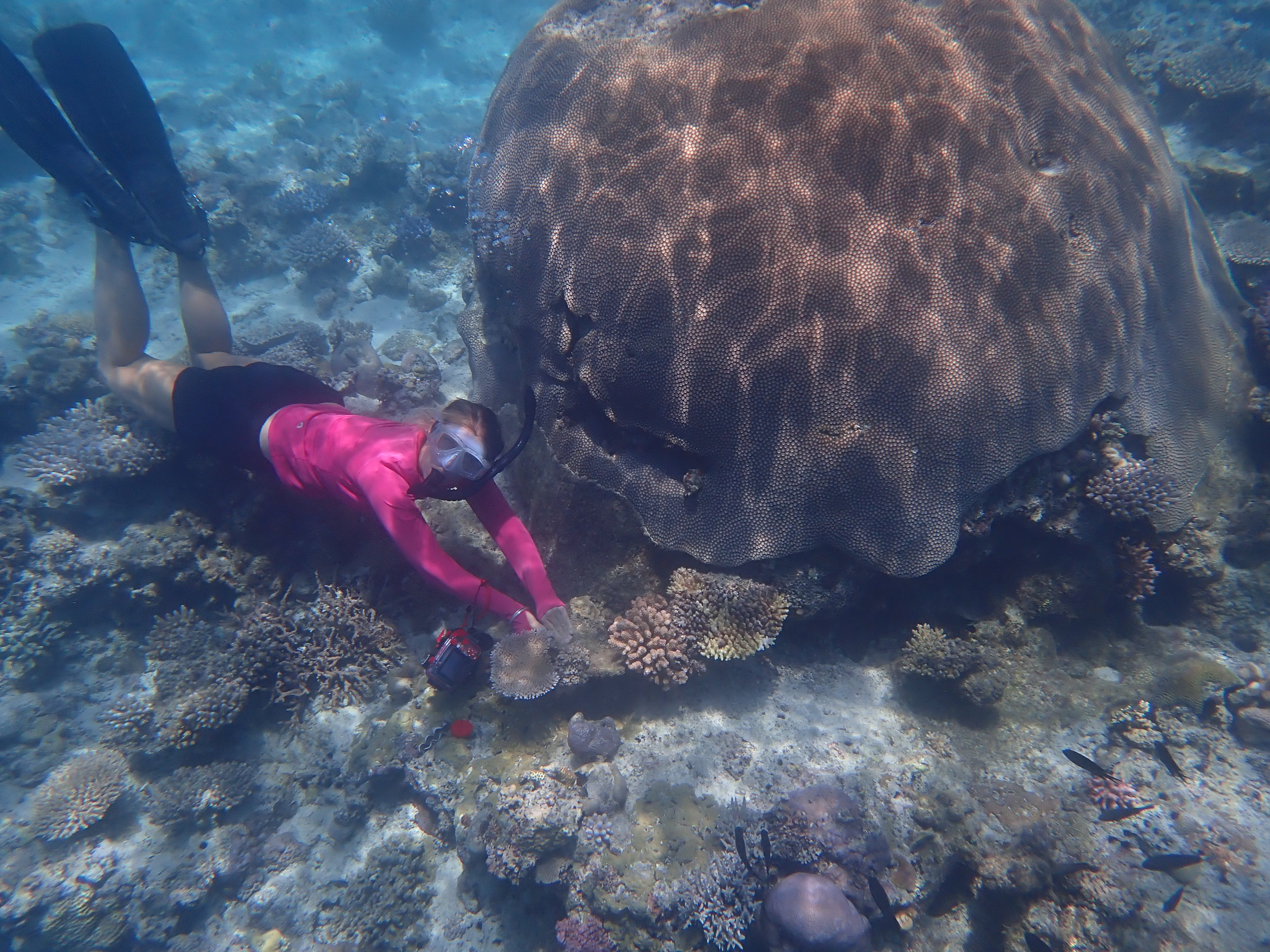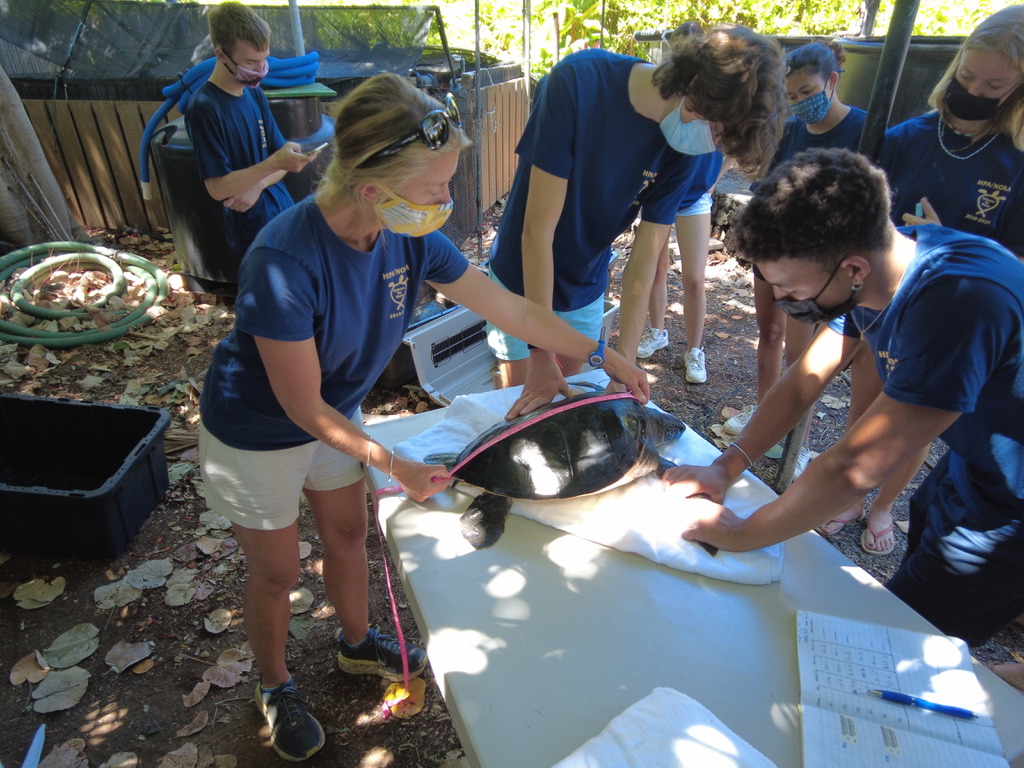 Laura Jim diving on Moso Island, Republic of Vanuatu and measuring a green turtle (honu) at the Mauna Lani Auberge Hotel.
Laura began scuba diving in Hawai'i as an early teenager igniting a passion for the natural world. She went on to study marine biology through the University of Oregon's Oregon Institute of Marine Biology. 2 years in Pohnpei, Micronesia working at the Marine and Environmental Research Institute of Pohnpei building sponge farms, conducting hard coral and soft coral research, and supporting diving of students at Pohnpei Agriculture and Trade School (PATS) cemented her decision to become a marine educator. She returned to HPA in 2000 and joined forces with Marc Rice to instruct students, earning her PADI Open Water Dive Instructor Certification in 2013.
Marc R. Rice
Director, IT Services
Co-Director, HPA Sea Turtle Research Program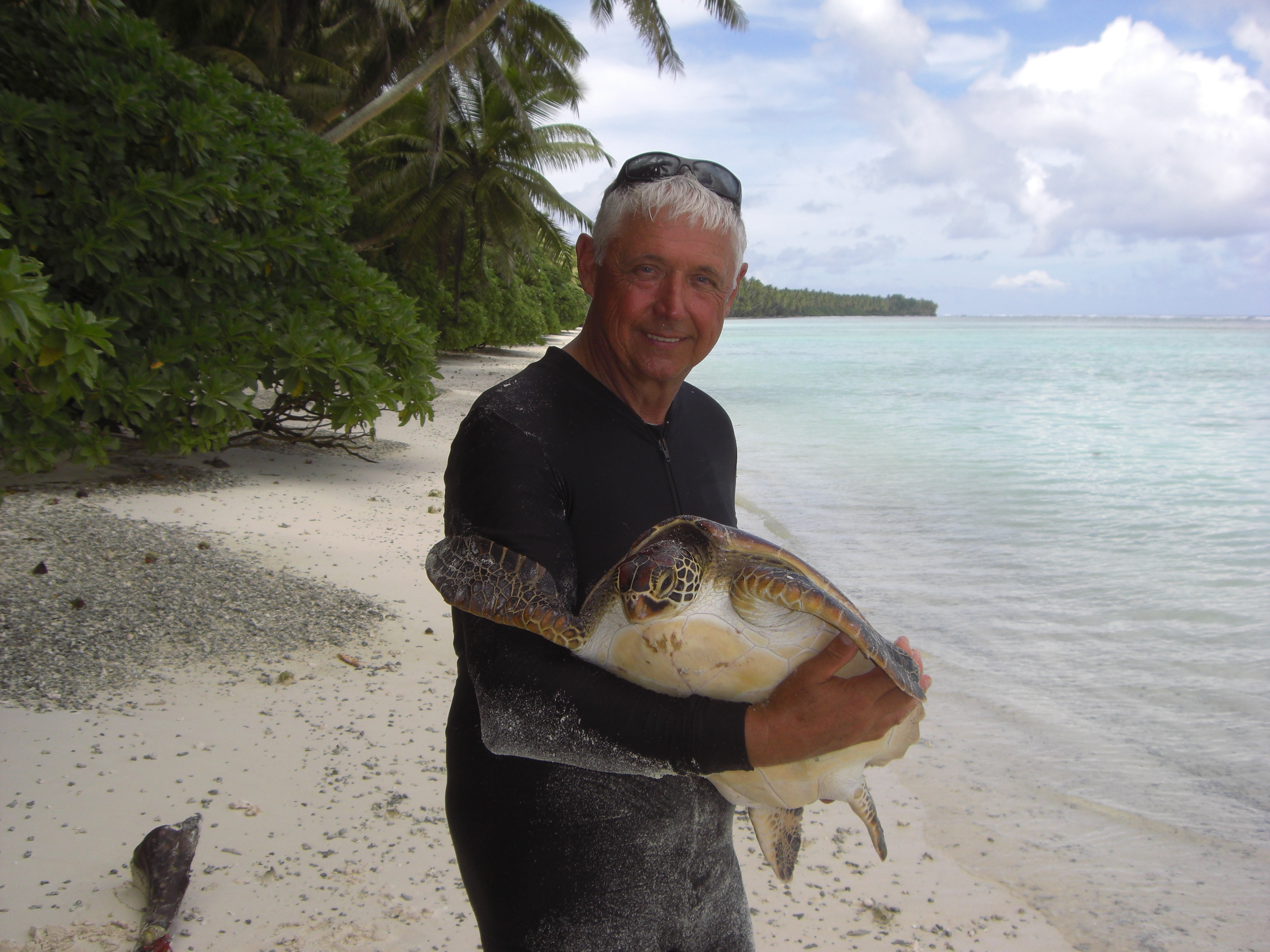 Marc began scuba diving in 1960 and was certified in 1964.  He became a NAUI Instructor in 1976 and taught open water, advanced and specialty courses to HPA students over the next 45 years.  He has been at HPA for 51 years and for the last 34 years has guided the HPA/NOAA sea turtle research program.